Live Blogging Premiile Grammy 2010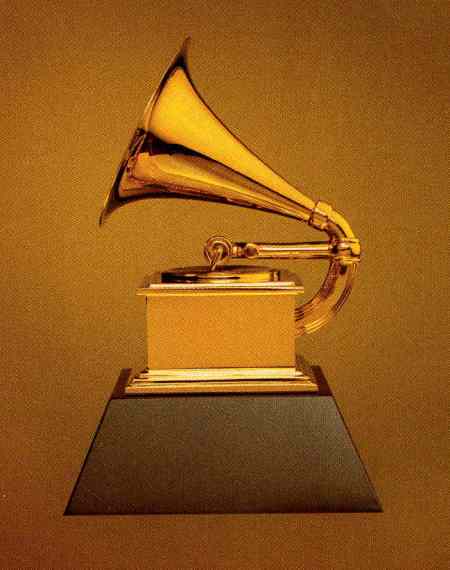 Asa cum va promiteam in articolul de ieri, in aceasta noapte vom face live blogging la Premiile Grammy 2010. Gala va avea loc la Staples Center din Los Angeles, in Romania fiind transmisa in direct de TVR 1 incepand cu ora 2.50 – cand se vor anunta cele mai importante premii.
Lista celor care prezinta sau inmaneaza premii este mare si arata cam asa: Kristen Bel, Justin Bieber, Jeff Bridges, Josh Duhamel, Jonas Brothers, Norah Jones, Kesha, LL Cool J, Ricky Martin, Carlos Santana, Ringo Starr.
Pana la ora 2.50 vom scrie pe Monden.info care sunt cele mai importante premii castigate pana acum. Daca doriti sa vedeti vedetele pasind pe covorul rosu dati click AICI.
UPDATE: Premiile Grammy 2010 pot fi urmarite in direct site-ul Grammy.com.
Lista castigatorilor este urmatoarea:
Cele mai importante categorii/castigatori
Album of the year Taylor Swift
Song of the year Beyonce – Single Ladies
Best Country Album Taylor Swift
Best New Artist Zac Brown Band
Best comedy album Stephen Colbert – This is a Xmas album, so obvs I should thank Jesus Christ.
Record of the year Use Somebody
Best Rock Album Green day – 21st Century Breakdown
Best Rap/Sung Collaboration Rihanna and Jay-Z for Run This Town
Female vocal performance Beyonce
1.Best Dance Recording Poker Face – Lady Gaga
2. Best Electronic/Dance Album The Fame – Lady Gaga
1. Best rap album Relapse – Eminem
2. Best Rap Solo Performance D.O.A. (Death Of Auto-Tune) – Jay-Z
3. Best Rap Performance By a Duo/Group "Crack A Bottle" – Eminem, Dr. Dre & 50 Cent
4. Best Rap Song Run This Town – Jay-Z, Rihanna & Kanye West
1. Best Female R&B Vocal Performance Single Ladies (Put A Ring On It) – Beyoncé
2. Best Male R&B Vocal Performance Pretty Wings – Maxwell
3. Best R&B Performance By a Duo/Group W/ Vocals Blame It – Jamie Foxx & T-Pain
4. Best Traditional R&B Vocal Performance At Last – Beyoncé
5. Best Urban/Alternative Performance Pearls – India.Arie & Dobet Gnahore
6. Best R&B Song Single Ladies (Put A Ring On It) – Beyoncé
7. Best R&B Album BLACKsummers\'night – Maxwell
8. Best Contemporary R&B Album I Am… Sasha Fierce – Beyoncé
1. Best Rock Solo Vocal Performance Working On A Dream – Bruce Springsteen
2. Best Rock Performance By a Duo/Group w/ Vocals Use Somebody – Kings of Leon
3. Best Hard Rock Performance War Machine – AC/DC
4. Best Metal Performance Dissident Aggressor – Judas Priest
5. Best Rock Instrumental Performance A Day in the Life – Jeff Beck
6. Best Rock Song Use Somebody – Kings of Leon
7. Best Rock Album Green day – 21st Century Breakdown
1. Best Male Pop Vocal Performance Make It Mine – Jason Mraz
2. Best Pop Performance By A Duo Or Group With Vocals I Gotta Feeling – Black Eyed Peas
3. Best Pop Collaboration With Vocals Lucky – Jason Mraz & Colbie Caillat
4. Best Pop Instrumental Performance Throw Down Your Heart – Béla Fleck
5. Best Pop Instrumental Album Potato Hole – Booker T. Jones
6. Best Pop Vocal Album The E.N.D. – Black Eyed Peas
1.Best Short Form Music Video Boom Boom Pow – The Black Eyed Peas
2. Best Long Form Music Video The Beatles Love — All Together Now – Various Artists
1. MusiCares Person of the Year Neil Young
1. Best Female Country Vocal Performance White Horse – Taylor Swift
2. Best Male Country Vocal Performance Sweet Thing – Keith Urban
3. Best Country Performance by a Duo/Group With Vocals I Run to You – Lady Antebellum
4. Best Country Collaboration w/ Vocals I Told You So – Carrie Underwood & Randy Travis
5. Best Country Instrumental Performance Producer's Medley – Steve Wariner
6. Best Country Song White Horse – Taylor Swift
Lifetime Achievement Award Winners
Leonard Cohen Bobby Darin David Honeyboy Edwards Michael Jackson Loretta Lynn André Previn Clark Terry
1. Best New Age Album Prayer For Compassion – David Darling
1. Best Contemporary Jazz Instrumental Album 75 – Joe Zawinul & The Zawinul Syndicate
2. Best Jazz Vocal Album Dedicated To You: Kurt Elling Sings The Music Of Coltrane And Hartman – Kurt Elling
3. Best Jazz Instrumental Solo Performance Dancin\' 4 Chicken – Terence Blanchard soloist
4. Best Jazz Instrumental Album Five Peace Band — Live – Chick Corea & John McLaughlin Five Peace Band
5. Best Large Jazz Ensemble Album Book One – New Orleans Jazz Orchestra
6. Best Latin Jazz Album Juntos Para Siempre – Bebo Valdés And Chucho Valdés
1. Best Gospel Performance Wait On The Lord – Donnie McClurkin & Karen Clark Sheard
2. Best Gospel Song God in Me – Mary Mary Featuring Kierra Sheard
3. Best Rock or Rap Gospel Album Live Revelations – Third Day
4. Best Pop/Contemporary Gospel Album The Power Of One – Israel Houghton
5. Best Southern/Country/Bluegrass Album Jason Crabb – Jason Crabb
6. Best Traditional Gospel Album Oh Happy Day – (Various Artists) 7. Best Contemporary R&B Gospel Album Audience Of One – Heather Headley
1. Best Latin Pop Album Sin Frenos – La Quinta Estación
2. Best Latin Rock, Alternative or Urban Album Los de Atras Vienen Conmigo – Calle 13
3. Best Tropical Latin Album Ciclos – Luis Enrique
4. Best Regional Mexican Album Necesito de Ti – Vicente Fernández
5. Best Tejano Album Borders y Bailes – Los Texmaniacs
6. Best Norteno Album Tu Noche con… Los Tigres del Norte – Los Tigres del Norte
7. Best Banda Album Tu Esclavo y Amo – Lupillo Rivera
1. Best Traditional Folk Album High Wide & Handsome: The Charlie Poole Project – Loudon Wainwright III
2. Best Contemporary Folk Album Townes – Steve Earle
3. Best Native American Music Album Spirit Wind North – Bill Miller
4. Best Zydeco Or Cajun Music Album Lay Your Burden Down – Buckwheat Zydeco
1. Best Reggae Album Mind Control – Acoustic – Stephen Marley
1. Best Traditional World Music Album Douga Mansa – Mamadou Diabate
2. Best Contemporary World Music Album Throw Down Your Heart: Tales from the Acoustic Planet, Vol. 3 – Africa Sessions – Béla Fleck
1. Best Alternative Music Album Wolfgang Amadeus Phoenix – Phoenix
1. Best Americana Album Electric Dirt – Levon Helm
2. Best Bluegrass Album The Crow/New Songs For The Five-String Banjo – Steve Martin
3. Best Traditional Blues Album A Stranger Here – Ramblin\' Jack Elliott
4. Best Contemporary Blues Album Already Free – The Derek Trucks Band
5. Best Traditional Folk Album High Wide & Handsome: The Charlie Poole Project – Loudon Wainwright III
6. Best Contemporary Folk Album Townes – Steve Earle
7. Best Hawaiian Music Album Masters of Hawaiian Slack Key Guitar, Volume 2 – Various Artists
8. Best Native American Music Album Spirit Wind North – Bill Miller
9. Best Zydeco Or Cajun Music Album Lay Your Burden Down – Buckwheat Zydeco
1. Best Children's Music Album Family Time – Ziggy Marley
2. Best Children's Spoken Word Album Aaaaah! Spooky, Scary Stories & Songs – Buck Howdy
1. Best Instrumental Composition Married Life (From Up)
2. Best Instrumental Arrangement West Side Story Medley
3. Best Instrumental Arangment Accompanying Vocalist(s) Quiet Nights
1. Best Compilation Soundtrack Album Slumdog Millionaire
2. Best Score Soundtrack Album Up – Michael Giacchino
3. Best Song Written For Motion Picture, Television Or Other Visual Media Jai Ho (From Slumdog Millionaire)
1. Best Musical Show Album West Side Story
1. Best Spoken Word Album Always Looking Up – Michael J. Fox
1. Best Traditional Pop Vocal Album Michael Bublé Meets Madison Square Garden – Michael Bublé